The legal industry plays a vital role in society, providing essential services to individuals and businesses seeking justice, protection of rights, and legal representation. Law firms serve as the backbone of this landscape, serving clients across various practice areas and legal matters. As the demand for legal services continues to grow, starting a law firm presents a promising opportunity for lawyers and legal entrepreneurs.
Starting a law firm is a dream for many lawyers. The opportunity to be your own boss, set your own hours, and choose the cases you work on is incredibly appealing. However, starting a law firm is not easy. It requires careful planning, strategic thinking, and thorough preparation. Starting a law firm is not just about practicing law; it involves building a business from the ground up. This demands dedication, resilience, and a clear vision of what you aim to achieve.
This guide aims to provide a roadmap for starting a law firm from scratch. Whether you are an experienced lawyer looking to establish your practice, or someone seeking to transition from a law firm job to entrepreneurship, this guide will equip you with the necessary knowledge you need
What You'll Learn
Identifying Your Niche: Learn how to assess your skills, interests, and passion to identify the right legal niche and practice areas for your law firm.
Market Research: Identify potential clients, analyze competitors, and assess the viability of your law firm's services.
Developing a Business Plan: Learn how to create a business plan that outlines your law firm's mission, vision, objectives, and strategies for achieving success.
Legal and Regulatory Requirements: Understand the legal considerations of starting a law firm, including selecting the appropriate legal structure, obtaining permits, licenses, and professional liability insurance.
Building an Online Presence: Discover how to create a compelling brand identity and establish an effective online presence.
Setting Up Your Law Firm: Learn about choosing the right office location, and equipping your office with essential tools.
Managing Finances and Accounting: Learn how to set up invoicing systems, maintain financial records, manage cash flow, and handle client trust accounts.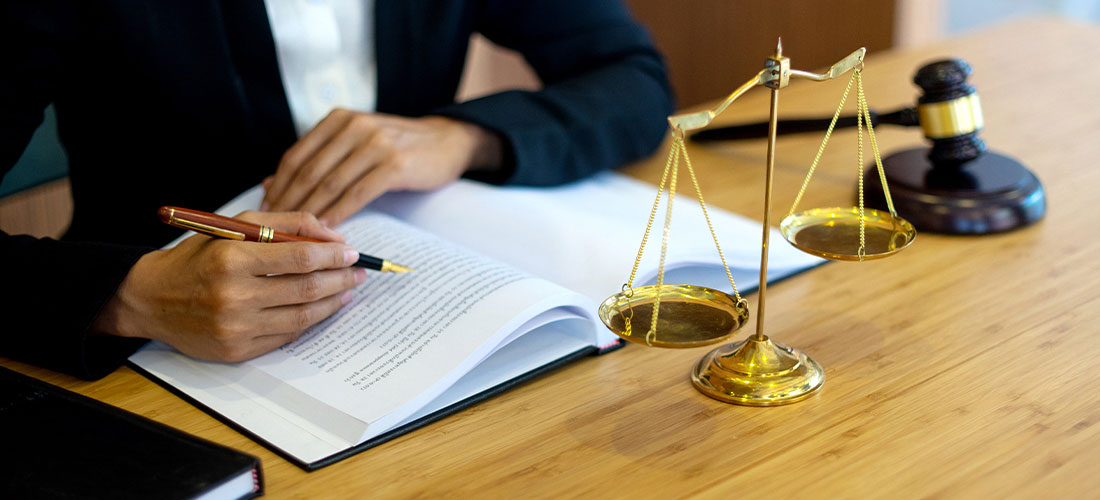 Self-assessment and commitment to starting a law firm is the first step in the process. This is where you will need to assess your skills, experience, and finances, and make sure that you are committed to the process of starting a law firm. Here are some questions to ask yourself during self-assessment:
What are my strengths and weaknesses as a lawyer?
What areas of law am I passionate about?
What are the goals for my law firm?
How much money do I need to start my law firm?
Am I ready to put in the work necessary to start a successful law firm?
After your self-assessment, you will be able to determine if you are ready to start your own law firm. If you are not sure, it is a good idea to talk to other lawyers who have started their own firms. They can offer you valuable advice and guidance. Starting a law firm is a big decision, but it can be a very rewarding one.
Once you have fully decided on starting your own law firm, the next step is to identify your legal niche and practice areas. You can start by thoroughly researching various practice areas to find those that align with your expertise and interests. Consider your target clients and the demand for specific legal services in your chosen area. Market research and understanding the competition are vital aspects. Furthermore, conduct a thorough competitor analysis to identify other law firms operating in your practice areas. Analyze their strengths, weaknesses, and unique selling points to come up with a strategy for your firm. Understanding the competitive landscape will help you position your law firm effectively and identify opportunities for growth.
Financial readiness and budgeting are also critical elements to consider. Evaluate your finances and determine if you have sufficient funds to support yourself during the initial stages of your law firm development. Estimate the startup costs, including office space, equipment, legal fees, and marketing. Create attainable financial projections to understand your expected revenue and expenses for the first year of operation. You might also want to explore funding options such as loans, or partnerships if necessary to secure the required financial resources.
Finally, developing a business plan and setting realistic goals is essential in laying a solid foundation for your law firm's success. Your business plan should outline your law firm's mission, vision, marketing strategy, financial projections, and growth plans. This will serve as a roadmap, guiding your actions and decisions while providing a clear direction for your law firm. Here's a guide on how to create a business plan for your law firm:
Summary – This should introduce your law firm, and provide a brief description of your legal services and practice areas.
Company Description – Here, you have to delve deeper into your law firm's background. Explain the reasons behind starting the firm, the legal services you offer, and the areas of law you specialize in. Describe your target market and ideal clients, and outline unique selling points that set your law firm apart from competitors.
Vision, Mission, and Values – State your law firm's vision (long-term goal), mission (purpose), and values (core principles). Your vision should outline the ultimate achievements you aspire to for the firm.
Services and Practice Areas – Provide a list of the legal services you offer and the practice areas your firm specializes in. Explain the expertise and experience your firm has in each area. Consider how these services align with your target market's needs and how they contribute to achieving your business objectives.
Market Analysis – Conduct a thorough analysis of the legal market in your area. Identify your competitors, their strengths and weaknesses, and their target clientele. Understand market trends, opportunities, and potential threats. This analysis will help you position your firm effectively and develop strategies to attract clients.
Marketing and Sales Strategy – Outline your marketing approach to attract clients and promote your law firm. Specify the marketing channels you want to use. Identify your target audience and tailor your marketing efforts accordingly.
Financial Projections – Present a detailed financial plan that includes startup costs, operating expenses, revenue projections, and cash flow analysis. Be realistic in your estimates. Provide clear financial goals and milestones, this section should demonstrate the viability and profitability of your law firm.
Implementation Plan – Outline the action steps and timelines for implementing your business strategies. Break down the tasks, assign responsibilities, and set deadlines. A well-structured implementation plan will help you stay on track and monitor your progress.
Legal and Regulatory Requirements
Starting a law firm involves complying with various legal and regulatory requirements to ensure that your practice operates lawfully and ethically.
Choose the appropriate legal structure for your law firm. There are three main options: sole proprietorship, partnership, and limited liability company (LLC).
Sole proprietorship: A sole proprietorship is the simplest and most common form of business structure. In a sole proprietorship, the owner is personally liable for all debts and liabilities of the business.
Partnership: A partnership is a business owned by two or more people. The partners are jointly and severally liable for all debts and liabilities of the business.
Limited liability company (LLC): An LLC is a hybrid business structure that combines the benefits of a sole proprietorship and a corporation. The owners of an LLC are called members, and they are not personally liable for the debts and liabilities of the business.
The best legal structure for your law firm will depend on a number of factors, including the size of your firm, the number of lawyers you have, and your personal risk tolerance.
Business Name Registration
This is the process of legally registering a business name with a government agency. This process helps to protect your business from being confused with other businesses with similar names. The requirements for business name registration vary, however, there are some general steps that you will need to follow:
Choose a business name.
Check the availability of the name.
File the business name registration form.
Pay the filing fee.
Get a Certificate of Business Name Registration.
Business Permits and Licenses
Obtain the necessary business permits and licenses required in your jurisdiction to operate a law firm. These may include general business licenses and specialized licenses for legal practices. Check with your local government or professional regulatory bodies for the specific requirements in your area.
Bar Association Requirements
Comply with the rules and regulations set by your state bar association. These rules govern the ethical conduct of lawyers and law firms and include guidelines on advertising, client confidentiality, and conflict of interest. Failure to adhere to these rules may result in disciplinary actions.
Trust Accounts Compliance
If your law firm handles client funds, ensure that you establish and maintain trust accounts in accordance with the applicable legal requirements. Trust accounts are meant to keep client funds separate from the law firm's operating accounts and must be managed with strict compliance to avoid any misappropriation of funds.
Building an Online Presence
Building a strong online presence is essential to attract clients and establish credibility for your law firm. Here are some steps to create a compelling brand identity and online presence: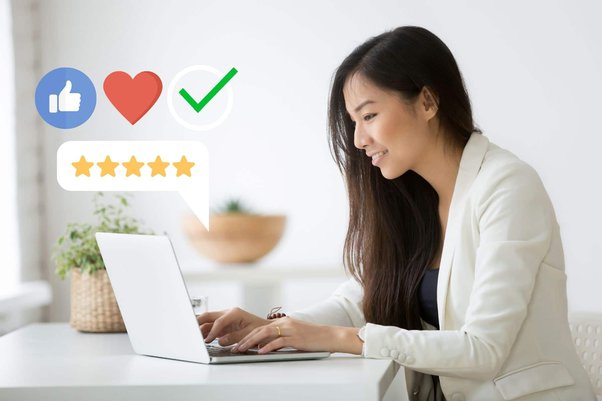 Define Your Brand Identity – Start by defining your law firm's brand identity. Identify your firm's unique selling points and the image you want to portray to your target audience. Your brand identity should reflect the essence of your firm and what sets you apart from others.
Design a Professional Logo – A well-designed logo is a crucial element of your brand identity. It should be professional, memorable, and reflective of your firm. It is essential to have your law firm's logo available in various file formats, particularly a vector file (often with .eps or .ai extension). The logo, its colors, and font collectively will set the tone for your marketing materials.
Develop a Consistent Branding Strategy – Consistency is key in branding. Use the same color scheme, fonts, and design elements across all your online platforms, including your website, social media profiles, and marketing materials. Consistent branding helps reinforce your firm's identity and fosters trust with your audience.
Create a Professional Website – Your website will serve as the online face of your law firm. Invest in a professional and user-friendly website that showcases your legal services, practice areas, and contact information. Include an "About Us" page to introduce your team and highlight your firm's expertise and achievements.
Optimize for Search Engines – Implement search engine optimization (SEO) strategies to improve your website's visibility on search engines like Google. Use relevant keywords related to your practice areas and location throughout your website's content. Regularly publish informative and engaging blog posts on legal topics to attract potential clients and demonstrate your expertise.
Utilize Social Media – Engage with your audience on social media platforms relevant to your target market. Use platforms like LinkedIn, Instagram, Facebook, and Twitter to share valuable legal insights, industry updates, and news about your law firm. Social media is an excellent tool for networking and building relationships with potential clients.
Offer Valuable Content – Incorporate content marketing into your online strategy. Provide valuable and educational content through blog posts, videos, webinars, or downloadable resources. Offering free educational content establishes your firm as an authoritative resource and helps build trust with potential clients.
Encourage Testimonials – Positive online reviews and testimonials can significantly influence potential clients' decision-making. Get satisfied clients to leave reviews on platforms like Google My Business or legal directories to enhance your firm's reputation.
Monitor and Analyze Your Online Presence – Regularly monitor your online presence and track the effectiveness of your digital marketing efforts. Use website analytics tools and social media insights to assess website traffic, user behavior, and engagement metrics. This data will help you make data-driven decisions and optimize your online strategy.
With these steps, you can create a brand identity and establish an effective online presence for your law firm.
Setting up Your Law Firm 
This can be a daunting task, but it's important to get it right. It involves careful consideration of the office location and equipping it with the necessary tools to ensure efficiency and productivity. Here are some tips that can help you: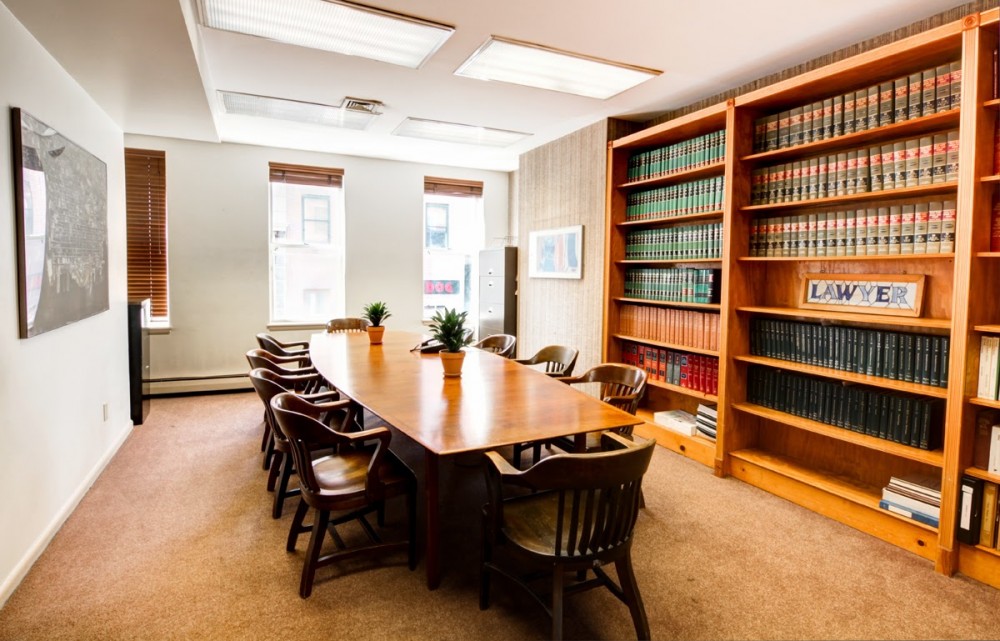 Choosing the Right Office Location – The location of your law firm is important for a number of reasons. First, it will determine your target audience. If you're targeting businesses, you'll want to be located in a commercial area. If you're targeting individuals, you may want to be located in a residential area. It will determine your law firm's visibility. If you're located in a high-traffic area, you'll be more visible to potential clients. However, if you're located in a low-traffic area, you'll need to rely more on online marketing to reach potential clients. Finally, the location of your law firm will affect your costs. Office rent can vary depending on the location, so it's an important factor to look at when making your decision.
Equipping Your Office – There are a number of essential tools that you'll need to equip your law firm office.
Furniture: Invest in comfortable and functional furniture for your office, including desks, chairs, filing cabinets, and meeting tables.
Technology: Equip your office with essential technology tools such as computers, printers, scanners, and a reliable internet connection. Implement legal practice management software to streamline case management and administrative tasks.
Legal Research Tools: Subscribe to legal research databases that provide access to legal resources, court opinions, statutes, and other legal materials essential for your practice.
Communication Tools: Set up professional communication tools like business phones and email accounts.
Reception Area: Create a welcoming reception area for clients with comfortable seating, reading materials, and your firm's branding on display.
The setup of your office can evolve over time as your law firm grows and adapts to changing needs. Prioritize functionality, professionalism, and client comfort in the initial setup to create a conducive environment for your law practice.
Managing Finances and Accounting
This is critical to the success and sustainability of your law firm. Here are some steps to effectively handle your firm's financial matters:
Set up Invoicing Systems – An invoicing system is a way to track and manage the billing process for your law firm. There are a number of different invoicing systems available, both cloud-based and on-premise. When choosing an invoicing system, you'll need to consider the needs of your firm, such as the number of clients you bill, the frequency of billing, and the type of billing you do. Use a professional invoicing software to generate and track invoices, ensuring accuracy and efficiency
Maintain Financial Records – It's important to maintain accurate financial records for your law firm. This includes recording all income and expenses, such as client payments, operating costs, and payroll. Organize your financial documents systematically, making them easier for accounting and tax purposes.
Track Time and Expenses – If your firm bills clients based on billable hours, ensure that all lawyers and staff accurately track their time spent on each case. Consider implementing case management software that can help streamline time tracking and billing processes, reducing the risk of errors and ensuring precise invoicing. Additionally, monitor and document all business expenses to have a clear understanding of your firm's financial performance.
Manage Cash Flow – Cash flow is the flow of money into and out of your law firm. It's important to manage cash flow effectively to ensure that your firm has enough money to cover its expenses. Maintain a healthy cash flow by ensuring that the funds coming into your firm consistently exceed the expenses going out. Implement effective cash flow management practices, such as timely invoicing, following up on unpaid invoices, and managing your firm's expenditures wisely
Handle Client Trust Accounts – Client trust accounts are accounts that are held by law firms on behalf of their clients. These accounts are used to hold funds that are related to legal matters, such as retainers, fees, and expenses. If your firm handles client funds, adhere to the strict accounting procedures to ensure these funds are kept separate from your law firm's operating accounts. Regularly reconcile trust account balances and provide clients with accurate trust fund reports.
Budgeting and Financial Planning – Develop a comprehensive budget for your law firm, outlining projected income and expenses for a specific period. Regularly review and compare actual financial performance against the budget to identify any discrepancies and make necessary adjustments.
Seek Professional Accounting Support – Consider hiring a professional accountant or bookkeeper to manage your law firm's finances. They can help with tasks such as tax planning, financial reporting, budgeting, and ensuring compliance with accounting regulations. Using accounting software is also a viable option. It can streamline your financial processes, automate tasks, and provide real-time insights into your firm's financial health. It allows you to generate invoices, track expenses, reconcile accounts, and produce financial reports with ease.
Tax Compliance – Understand and comply with all tax obligations relevant to your law firm. This includes income tax, payroll tax (if applicable), and any other tax requirements based on your firm's legal structure and jurisdiction.
Financial Reporting – Generate regular financial reports to monitor your firm's financial performance. These reports should include profit and loss statements, balance sheets, and cash flow statements. Use these reports to identify trends, assess profitability, and make informed business decisions.
By implementing these financial management practices, you can handle your law firm's finances, ensure compliance with legal and ethical requirements, and set your law firm on a path of financial stability and success.
Conclusion
Starting a law firm requires dedication, adaptability, and a client-focused approach. Continuously seek opportunities for growth and professional development, and stay updated with industry trends and legal advancements. Remember, the journey of building a successful law firm is an ongoing process, and with determination, you can thrive in this competitive field.