Digitslaw E-Signature Software
Get documents signed easily – no matter where your clients are. Simplify agreements, contracts and document signing with Digitslaw e-signature legal software.
Get any signature you need
Get your documents signed and delivered, whenever you need them.
Get Documents Signed Faster
Eliminate the chances of human error when conducting legal conflict checks. Scan through your list of present and past clients easily.
Create your personalised checklist for conflict checks. Search contacts, matters, notes, and bills to determine if a conflict of interest exists before onboarding a new client.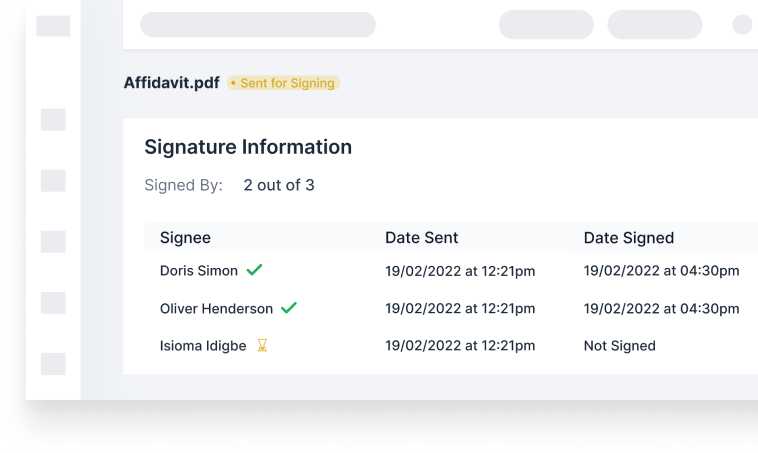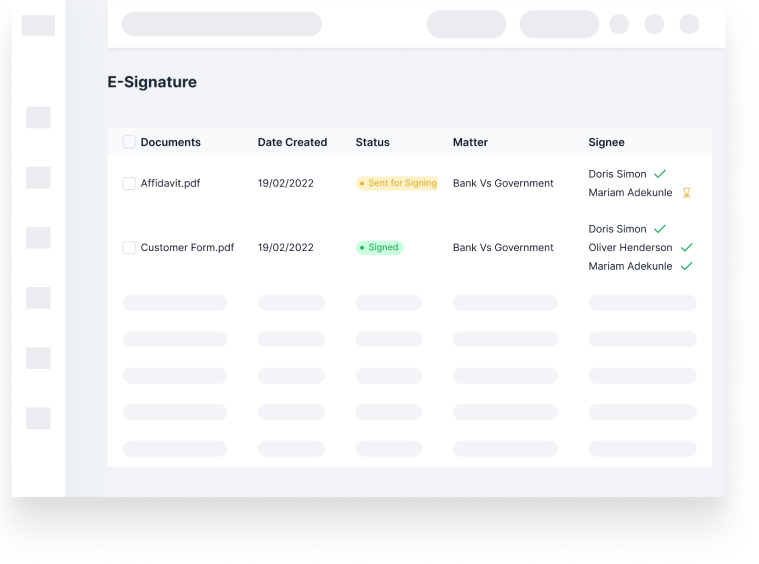 See who has signed a document at anytime. Track and confirm signatories without the risk of stolen or missing paper documents.
Improve Customer Experience
Enhance your clients experience by giving them the option of signing anywhere with e-signature.
Frequently Asked Questions
Stay updated with our mobile apps
Download our mobile app and never miss an opportunity for an easy and most organized way to manage your law firm, clients, cases, billing, accounting and more while on-the-go