Trust accounting is a critical aspect of running a law firm. It involves managing and tracking client funds held in trust accounts, ensuring compliance with legal and ethical obligations. However, trust accounting can be complex and time-consuming, often leading to errors and potential legal consequences if not handled properly.
Digitslaw is a legal practice management software that offers a range of features that streamline the entire trust accounting process. From client intake to fund management and reporting, this software provides an all-in-one solution tailored to meet the unique needs of law firms. Let's delve into some key features that make Digitslaw stand out.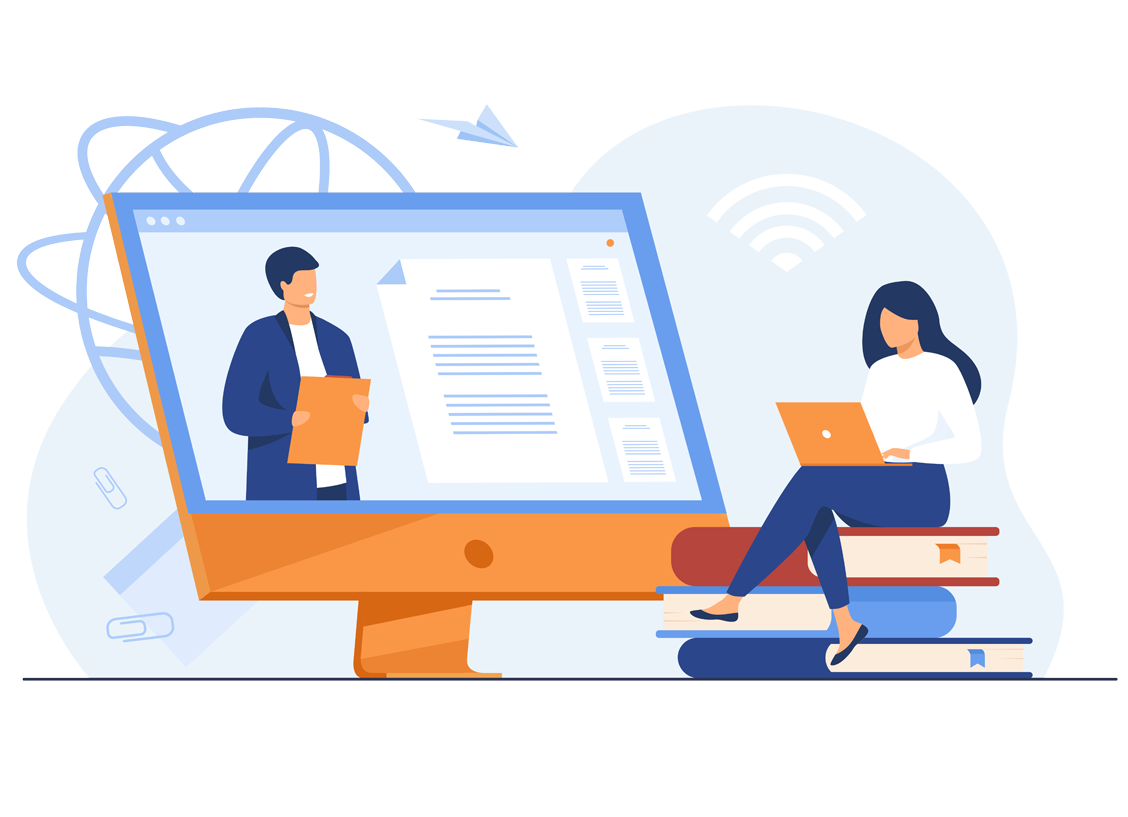 Image Source: Trusatrust
Basics of Trust Accounting
Trust accounting involves maintaining separate accounts for client funds and firm operating funds, ensuring that client money is not commingled with firm expenses. This segregation of funds is essential to protect client interests and comply with ethical and regulatory requirements. However, manual trust accounting can be fraught with challenges:
Prone to Errors: Manual record-keeping and reconciliation are prone to errors, increasing the risk of discrepancies and potential misappropriation of funds.
Time-Consuming Process: Manually tracking deposits, disbursements, and reconciliations is time-consuming and inefficient, diverting valuable time away from providing legal services to clients.
Compliance Challenges: Staying up-to-date with ever-changing trust accounting regulations and reporting requirements can be a daunting task, putting firms at risk of non-compliance.
Law firms are required to maintain accurate records of these transactions, ensuring compliance with ethical and legal standards. Failure to do so can lead to severe consequences, including disciplinary actions.
How Digitslaw Makes Trust Accounting Easy For Law Firm
Digitslaw's offers a comprehensive set of features to simplify trust accounting for law firms. Our trust accounting software eliminates the complexity of trust accounting by automating and streamlining the entire process. Providing law firms with a centralized platform to manage client funds effectively and efficiently. With Digitslaw, you can:
Effortlessly Track Trust Fund: Track client trust funds separately from operating funds with ease, ensuring transparency and accuracy. 

Effortlessly monitor in and outflow of payments from trust accounts
Maintain individual client ledgers for precise fund allocation
Sync updates in real time to the client portal for easier collaboration.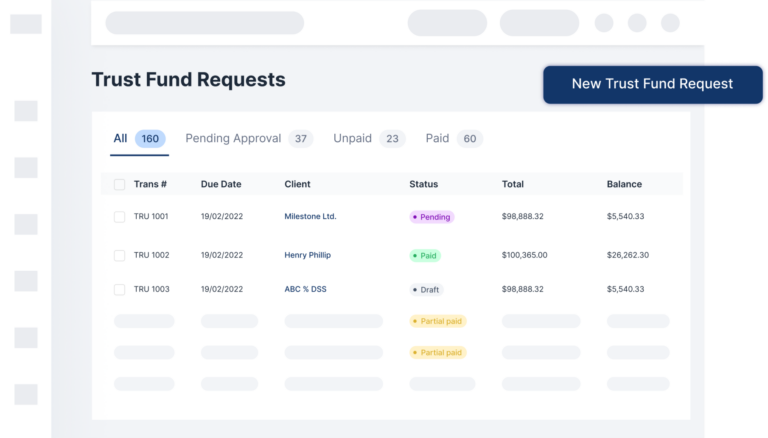 Stay Compliant with Ease: Be compliant with IOLTA regulations. Avoid penalties or errors that could harm your firm's reputation.

Prevent common trust accounting mistakes like ledger overdrafts or commingling.
Generate comprehensive trust record keeping reports for seamless audits.
Generate three-way reconciliation reports with a single click.
Seamless Payment Management: Accept trust payments from clients or on behalf of clients via third parties, supporting multiple currencies. 

Enable secure online payments for individual or bulk invoices using trust funds.
Facilitate automatic trust-to-general transfers for efficient fund allocation.
Automate Trust Accounting: Streamline your trust accounting processes without the need for additional accounting software.

Automate business accounting and reporting using our built-in accounting system.
Eliminate the hassle of integrating with third-party software like QuickBooks online.
Sync updates in real time to the client portal for easier collaboration.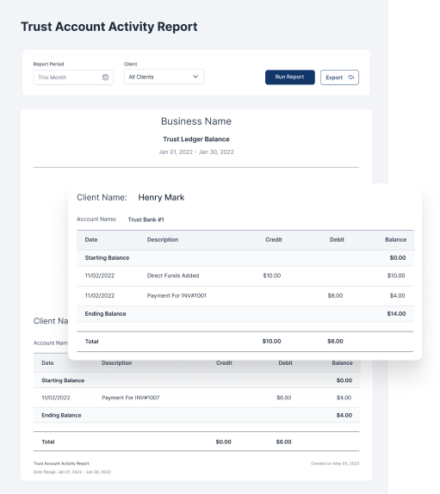 User-Friendly Interface: Digitslaw's intuitive interface makes it easy for both experienced and non tech savvy users to navigate the software effortlessly. Our user-friendly design ensures minimal training requirements and a smooth onboarding experience.
Data Security: Trust accounting involves handling sensitive client information. Digitslaw prioritizes data security by employing robust encryption protocols, regular backups, and secure cloud storage, ensuring that your clients' information remains confidential.
Benefits of Using Digitslaw's Legal Trust Accounting Software
Reduced Errors: Eliminate manual data entry and automate reconciliation, significantly reducing the risk of errors and discrepancies.
Streamlined Processes: Automate routine trust accounting tasks, freeing up valuable time for lawyers to focus on client matters.
Enhanced Compliance: Stay compliant with all applicable trust accounting regulations and reporting requirements, reducing the risk of disciplinary actions.
Improved Client Trust: Build stronger client relationships by demonstrating transparency and responsible management of their funds.
Increased Productivity: Streamlined trust accounting processes lead to increased productivity and efficiency for the entire firm.
Mobile App: With Digitslaw, you can manage your trust accounting from anywhere, on any device.
Trust accounting doesn't have to be complex for your law firm. With Digitslaw, you can streamline your trust accounting processes, reduce errors, ensure compliance, and save valuable time. Embrace the power of legal technology to simplify trust accounting with Digitslaw and focus on what matters most – serving your clients effectively.