LinkedIn is the world's largest professional platform, with 930 million users across more than 200 countries.  Over the years, LinkedIn has become an indispensable tool for professionals across various industries, including lawyers, to expand their professional network. However, simply having a profile on LinkedIn is not enough.
To truly stand out among the sea of legal professionals, it is important to utilize the platform effectively. In this blog post, we will explore the steps that can help lawyers create an outstanding LinkedIn profile.
LinkedIn for Lawyers: A Worthwhile Investment?
According to the American Bar Association's Legal Technology Survey, LinkedIn still remains the leading network for law firms. Of respondents who said their firms had a social media presence, 87% were on LinkedIn, including 89% of firms with 2–9 lawyers and 95% of firms with 100 or more lawyers.
You might be wondering how LinkedIn is going to benefit you as a lawyer. Here are a few things you can do with a professional LinkedIn profile:
Attract Clients: Your LinkedIn profile can serve as a powerful opportunity to showcase how you can help people with their legal needs. By creating compelling content that highlights your expertise, you can attract the attention of potential clients.
Expand Your Professional Network: LinkedIn is not only about attracting clients; it's also a goldmine for networking opportunities. On LinkedIn, you can connect with fellow legal practitioners and establish relationships that can lead to mutual referrals and collaborations. By engaging with like-minded professionals on the platform, you can tap into a network of experts who can provide valuable insights, support, and connections.
Grow Your Personal or Law Firm's Brand: LinkedIn is an ideal platform to amplify your personal brand or your law firm's identity. By actively engaging with your LinkedIn community through sharing thought-provoking content, insights, and updates, you can increase awareness of your firm and establish a strong brand presence.
To reap these incredible benefits, you need to set up an excellent LinkedIn lawyer profile. This involves crafting a compelling and professional representation of yourself and your legal practice on the platform.
10 Steps On How To Make Your Profile Stand Out
It only takes a few clicks to create a LinkedIn profile. However, you need to carefully add your details to make it compelling.
Use a Professional Headshot Photo
Your LinkedIn profile photo is the first thing most people notice, so it needs to create a great first impression. Dress in appropriate attire and choose a simple background that doesn't distract from your image. Avoid excessive use of filters or heavy editing; simplicity is key. A professional headshot adds credibility to your profile. Remember to smile and project confidence in your photo.
Set a Cover Photo To Make Your Profile Stand Out
Utilize your LinkedIn cover photo as an opportunity to showcase your interests, passions, and personality. Ensure that your cover photo adheres to the following specifications:
File format: JPG or PNG
File size: Under 8MB
Dimensions: 1584 pixels in width x 396 pixels in height
You can use free online photo editing tools like Canva to meet these requirements. It allows you to modify your cover photo and tailor it to the specified dimensions. By optimizing your cover photo, you can create a visually appealing and professional representation of yourself on LinkedIn.
Write a Compelling Headline
Your LinkedIn headline is a 120-word pitch that appears right below your profile photo. By default, LinkedIn populates your headline with your current job title and company name, but there's so much more you can do to make it stand out! Your headline should include at least some of this information:
Your area of specialization
Your unique selling point
The type of clients you serve
Your significant licenses and certifications
When formulating your headline, it's important to include relevant keywords that prospective clients may use when searching for legal professionals. Additionally, consider using partial sentences and separators to effectively work within the character limit.
List Your Professional Experience
When it comes to LinkedIn for lawyers, only list experience relevant to your current practice. If you have changed your practice areas, or had a different professional history before law, be sure to curate your profile accordingly. When potential clients search for you on LinkedIn, they will want to know your experience, so add it with concise, meaningful descriptions.
Instead of simply listing your job titles, go a step further and describe your roles and notable achievements within each position. Focus on relevant experience that directly aligns with your current legal practice. This approach allows them to gain a deeper understanding of your capabilities and helps build trust in them.
Write a Professional Summary
The LinkedIn summary is an expansive section that offers you 2,000 words to craft a compelling description of your professional identity. This is your opportunity to make a lasting impression, so ensure every word counts. This is where you delve into who you are and what you do. Share your unique qualities, skills, and experiences that set you apart. Articulate your professional journey, highlighting significant milestones and achievements along the way. Keep your summary clear and concise.
Be Careful About Labeling Yourself A Specialist
It is important to note that in many jurisdictions, lawyers are restricted from labeling themselves as specialists. Each state or jurisdiction has specific protocols and requirements for attaining specialization in a particular area of law. These regulations extend to advertising rules that apply to all social networking platforms, including LinkedIn. One valuable feature of LinkedIn is the recommendations feature, which allows your connections to provide testimonials that you can showcase on your profile.
Import Professional Contacts From Your Email
One convenient and efficient way to discover connections you have already established is by importing your contacts from email. Granting permission to LinkedIn allows it to search your email account for addresses associated with existing LinkedIn accounts, giving you the option to import each contact seamlessly. This process saves time and effort when finding and connecting with individuals you already know. LinkedIn also empowers you to leverage the extended networks of your connections, expanding your reach and creating avenues for professional growth and collaboration.
Add Your Contact Information
Once people can find you on LinkedIn, make it easy for them to get in touch with you. Add the following details to your profile:
Your website's URL
Social handles
Work phone number
Create a Custom URL That Stands Out
When you initially create your LinkedIn profile, you are assigned a default URL that consists of alphanumeric characters, which may not be user-friendly or visually appealing. However, you have the ability to create a custom URL for your profile on LinkedIn. Click here to find out how to create your personalized URL.
Publish Blog Posts To Your Profile
Sharing insightful articles on current trends establishes you as a thought leader in your specific practice area. This positions you as an authority and elevates your personal brand. Additionally, LinkedIn posts have a built-in sharing feature, enabling your connections to easily share your content. By creating valuable and informative articles, you can attract the attention of your target audience and potentially uncover new professional opportunities, such as speaking engagements or collaborations.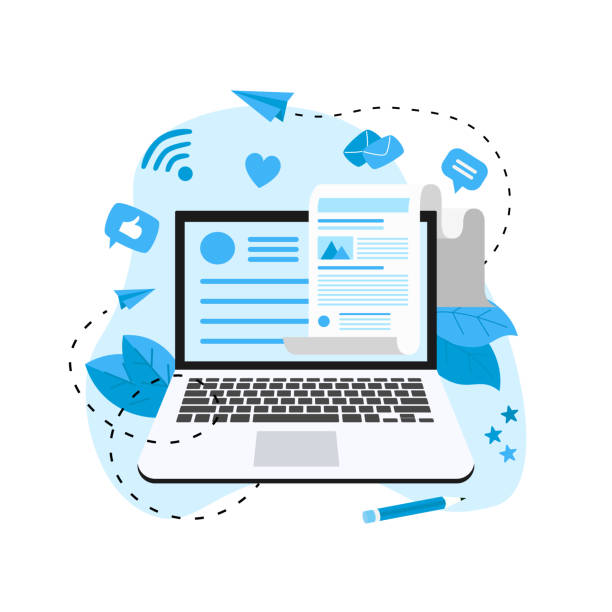 Lastly, consider the search engine optimization (SEO) benefits. Articles published on LinkedIn are indexed by search engines like Google, meaning they have the potential to appear in search results for relevant keywords. By incorporating a link to your website within your LinkedIn articles, you can generate an additional stream of traffic to your website, increasing its visibility and reach.
In conclusion, it's crucial to keep in mind that the ultimate goal of your LinkedIn activities is to drive engagement for your profile. This requires optimizing your profile in a way that effectively persuades your target audience to take specific actions. Whether you aim to prompt them to contact you, recommend you to others, or simply engage with your content, your profile should be designed with these objectives in mind. By crafting a compelling and optimized LinkedIn profile, you increase the likelihood of capturing the attention and interest of your desired audience.