Exciting News: We have added two new features to our document management system designed to automate your practice so you can get more done in less time.
You can now integrate DigitsLaw with Google Drive and One Drive (SharePoint)
Manage your documents in one place
You can now Integrate DigitsLaw with Google Drive and One Drive (Sharepoint)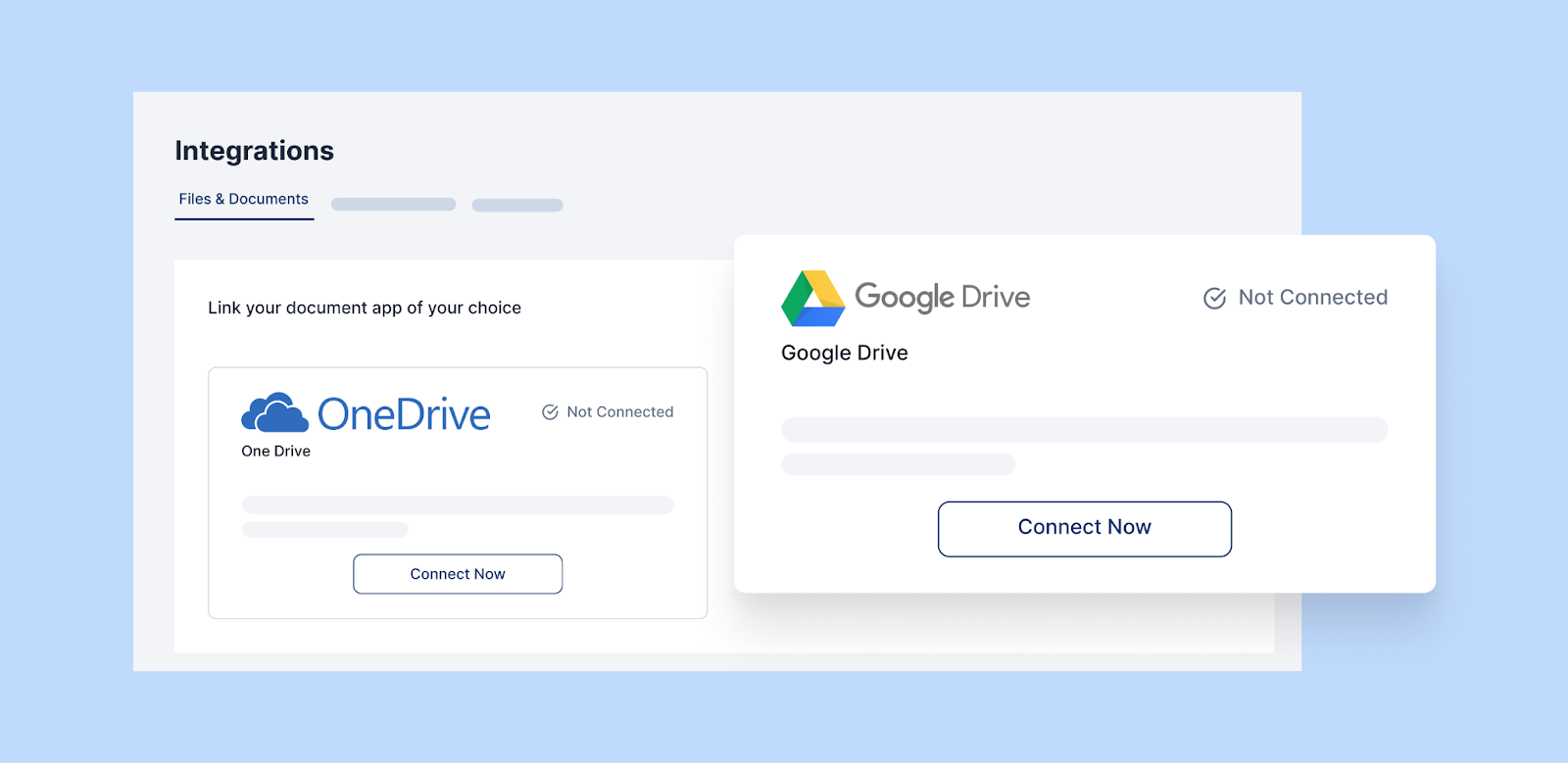 Say goodbye to scattered files. When you integrate DigitsLaw with either Google Drive or One Drive (Sharepoint), a folder is created in your drive account called "DigitsLaw". This folder will automatically be updated with all your clients and matters. Giving you the ease of accessing your files anywhere. You can also add or delete documents from your Google Drive on Digitslaw.
Manage your documents in one place
We have added a new document management feature that allows you to access and manage all your practice documents in one place. This saves you the stress of clicking on each client's profile to view their document. You can also categorize documents by clients, matters, or files. Need to locate a specific document quickly? Our filtering options make it easy to find what you're looking for in seconds.
Get Started With DigitsLaw
DigitsLaw Document Management is a powerful tool that helps you store, organize, and share your documents. With the new updates, we've made it even easier to manage your documents seamlessly. 
Free Trial: Try DigitsLaw for free for 7 days. No credit card is required. You'll have full access to all of our features, so you can see for yourself how we can help you streamline your legal practice and save time and money.
Demo: If you prefer, you can schedule a free demo with one of our experts. We will walk you through DigitsLaw and answer any questions you have.