We are thrilled to announce the launch of our latest feature. We have updated DigitsLaw mobile apps to include the ability to submit expenses and approve expenses! This means you can now manage your law firm's complete expense lifecycle, from expense request to expense approval, reimbursement, and retirement of expenses from your mobile.
Here are some of the benefits of using expense requests on mobile: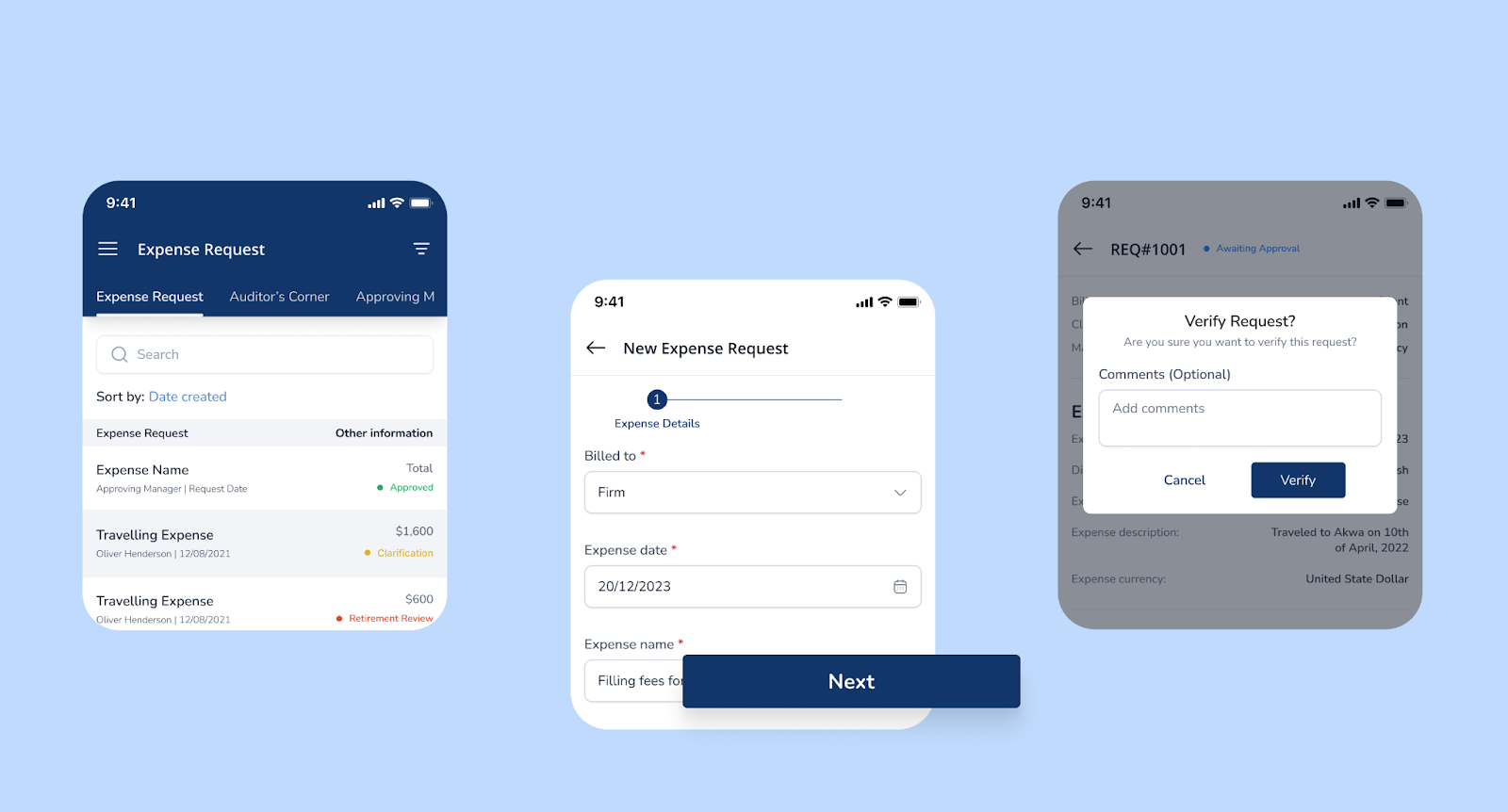 Effortless Expense Tracking: Submit your expense request on the go. No more delays or lost receipts – capture and record expenses the moment they occur.
Real-Time Updates: Keep track of your expense requests in real time. Get notified instantly when your request is approved or if any additional information is needed.
User-Friendly Interface: We've designed the mobile expense request feature with your convenience in mind. The intuitive interface makes it easy for you to add receipts, categorize expenses, and provide necessary details – all from your mobile.
To use expense requests on mobile, simply open the app and navigate to the "Expenses Request" tab on the sidebar. Tap on the "+" button and fill out the information. You can also attach receipts and other documents to your expense request.
Don't have the mobile app? Download the latest version of the DigitsLaw mobile app from the App Store or Google Play Store. You can also try DigitsLaw for free for 7 days. No credit card is required. You'll have full access to all of our features, so you can see for yourself how we can help you streamline your legal practice and save time and money.
Demo: If you prefer, you can schedule a free demo with one of our experts. We will walk you through DigitsLaw and answer any questions you have.