The legal profession is a demanding field that requires meticulous attention to detail, effective time management, and seamless organization. Whether you're a seasoned attorney or a fresh law school graduate, the key to thriving in the legal profession lies in optimizing your productivity. Fortunately, today, we have tons of apps for lawyers to improve productivity.
The modern lawyer is not just an advocate in the courtroom; they are also a project manager, researcher, communicator and document keeper. Whether you're striving to improve client communication, track billable hours, or enhance your legal research capabilities, there's always an app to help with that. To help you get started, we have identified 18 best apps for lawyers to improve productivity while simplifying their day-to-day tasks.
DigitsLaw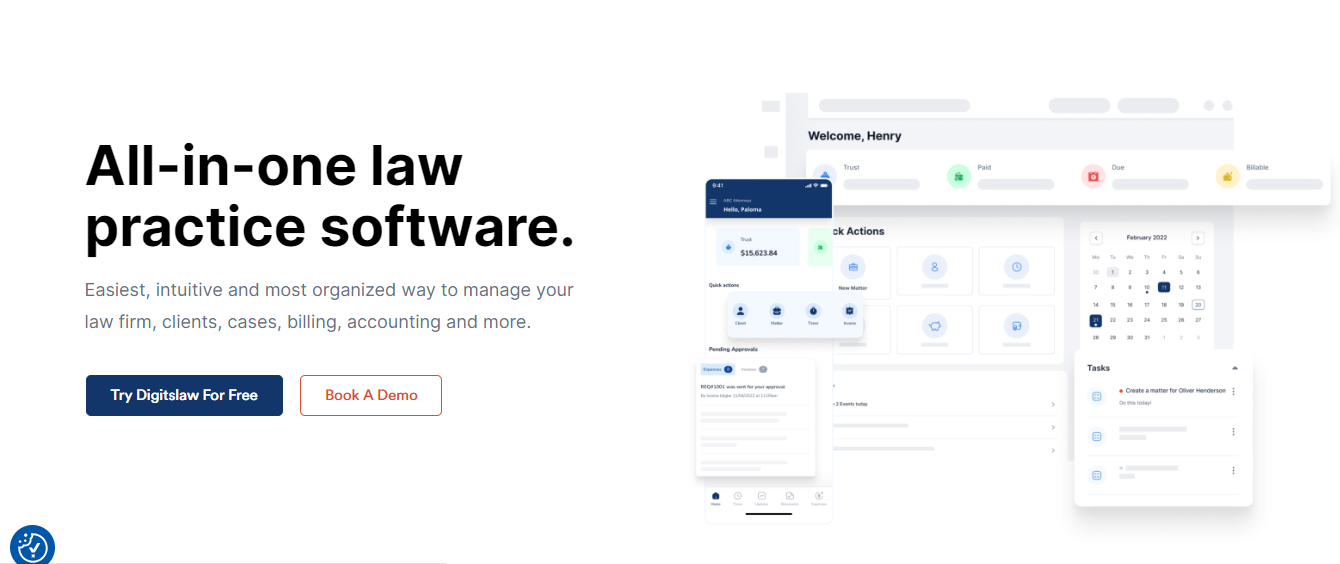 As a lawyer, you are often on the go, attending meetings, visiting courtrooms, and meeting with clients. This means you need a cloud-based legal practice management solution that allows you to work from anywhere. DigitsLaw features almost everything you can have in full-fledged management service including billing, time tracking, invoicing, conflict check, document management, trust accounting, client portal, matter management and more.
DigitsLaw empowers you to efficiently manage your entire legal practice from a single platform. You can track your billable hours, collaborate with clients via the client portal, add new matters, store documents and much more. Additionally, DigitLaw integrates seamlessly with other apps mentioned in this list of tools mentioned in this blog post.
Get the DigitsLaw Mobile App
To get started, download the DigitsLaw account. DigitsLaw for iOS, DigitsLaw for Android
OneDrive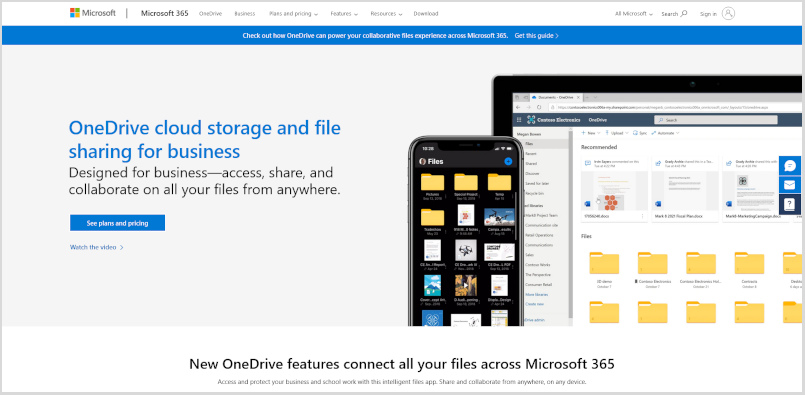 OneDrive is Microsoft's cloud storage service that allows you to store and access your files, such as documents, photos, and videos. It is like a digital file cabinet where you can store your important documents and media files. You can access these files from various devices like your computer, smartphone, or tablet, as long as you're connected to the internet.
Google Drive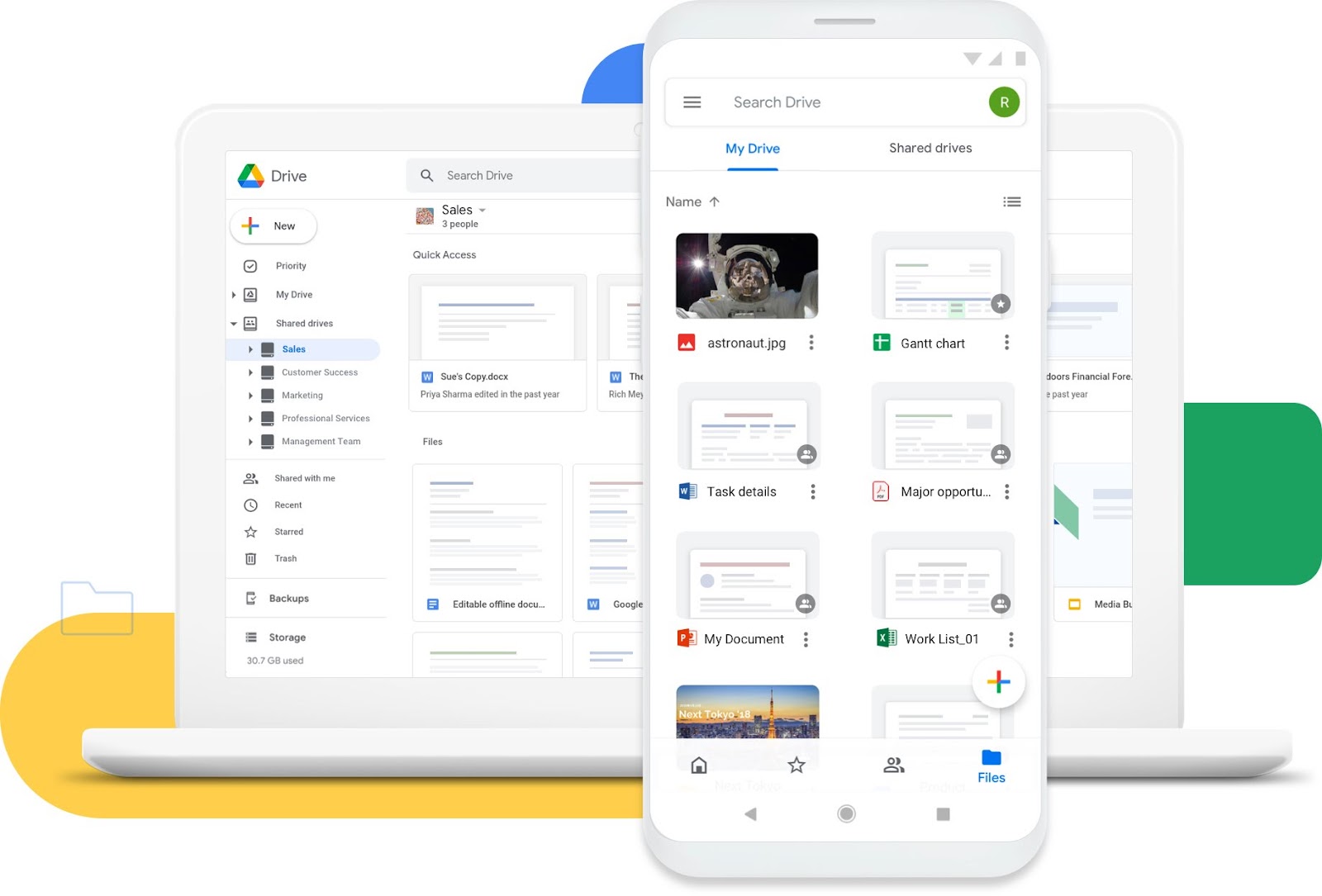 Google Drive is one of the most popular cloud storage apps for lawyers. It offers direct integration with Google Docs Sheets. Powerpoint and more, which allows you to edit all your documents directly from your browser without needing any other programs. It is also a very secure platform provided by Google. So, you can be rest assured that any document you store will not get compromised.
Dropbox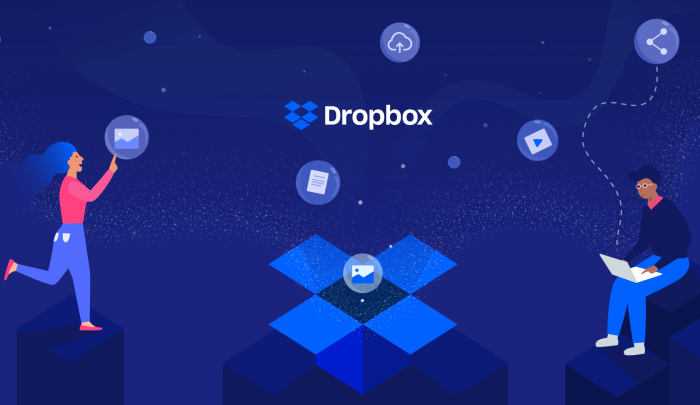 Dropbox is a reliable cloud storage service that is very useful for lawyers. It provides secure document storage with encryption to protect client confidentiality. It also syncs files across devices so you can access them from anywhere. Dropbox keeps version histories of your files so you can track changes and recover deleted files. Lawyers can collaborate on documents with others and control who has access to them. Dropbox also offers advanced security measures like two-factor authentication. It integrates with other legal apps and is mobile-friendly, making it a great choice for storing, sharing, and managing legal documents.
Box
Box is a versatile cloud-based platform tailor-made for lawyers and legal professionals. It offers secure document storage with encryption and access controls, facilitates seamless collaboration and version control, and integrates with essential legal apps. Box's mobile accessibility and scanning capabilities enable on-the-go access and efficient digitization of physical documents. It places a strong emphasis on security, compliance, and workflow automation, making it a comprehensive solution for securely managing, sharing, and collaborating on legal documents and information.
Evernote
Evernote is a versatile application that can assist you in various tasks, whether it's jotting down notes, crafting to-do lists, sorting your legal research materials, archiving emails, preparing presentations, or managing your business contacts. It has a user-friendly interface and even syncs seamlessly with your smartphone camera, enabling you to snap pictures, make edits, and easily share them, all directly from your mobile device. According to the 2021 Practice Management report from the American Bar Association (ABA), Evernote stands out as the most widely adopted cloud-based business application among lawyers.
Dictate+Connect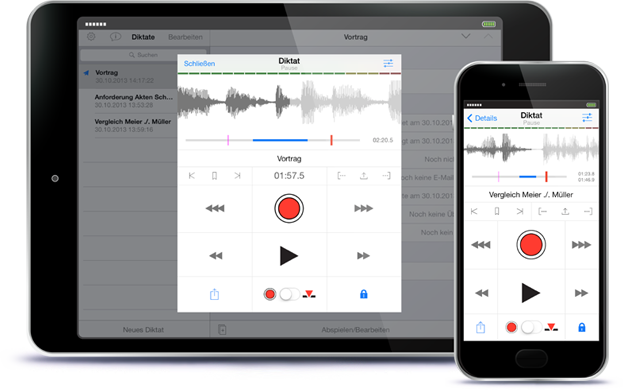 Dictate+Connect is an innovative app designed to streamline the transcription process for lawyers on the move. With this app, lawyers can easily convert spoken words into text, making it a valuable tool for recording and transcribing important notes, legal documents, and client meetings. Dictate+Connect offers speech recognition capabilities, allowing you to dictate your thoughts and ideas effortlessly. It supports a variety of file formats and seamlessly integrates with other productivity tools, making it easy to manage and share transcribed content. Whether you're in the office or on the go, Dictate+Connect simplifies the task of turning spoken words into written documents, enhancing efficiency and productivity for legal professionals. It's easier to use than most high-end dictaphones and more intuitive.
PDF Expert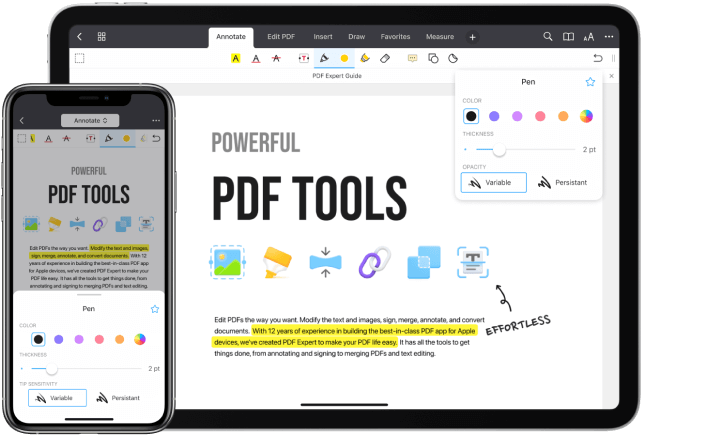 PDF Expert is a highly versatile PDF management app that is valuable for legal professionals. With this app, you can view, edit, annotate, and sign PDF documents with ease, making it ideal for working with legal contracts, court filings, and other legal paperwork. PDF Expert's robust annotation tools allow you to highlight text, add comments, and draw directly on PDFs, helping you review and collaborate on documents efficiently. It supports document merging, splitting, and conversion to various formats, streamlining document handling. Moreover, PDF Expert integrates seamlessly with cloud storage services and supports secure document encryption, ensuring the confidentiality and accessibility of your legal files. Whether you need to review case documents, mark up contracts, or fill out forms, PDF Expert is a comprehensive PDF solution that enhances your productivity in the legal field.
CamScanner
CamScanner is a document scanning and management app that's indispensable for lawyers. This app allows you to transform your mobile device into a portable scanner, enabling you to capture high-quality scans of documents, receipts, contracts, and other essential paperwork while on the go. CamScanner's built-in OCR (Optical Character Recognition) technology converts scanned text into editable and searchable content, making it easier to manage and retrieve critical information from your documents. Additionally, it offers features for annotating, organizing, and sharing scanned documents securely, making it an invaluable tool for legal research, case management, and client communication. Whether you're in the office or out in the field, CamScanner simplifies the process of digitizing, storing, and accessing important legal documents, enhancing your efficiency and productivity in the legal profession.
GoodReader
GoodReader is also a PDF reader and document management app designed to meet the needs of legal professionals. It enables lawyers to view, annotate, and organize PDFs with ease, making it perfect for reviewing legal documents, case files, and court records. GoodReader offers advanced annotation tools, such as text highlighting, comments, and drawing, facilitating effective document analysis and collaboration. This app also supports file synchronization with popular cloud storage services, ensuring seamless access to your files from anywhere. Additionally, GoodReader can handle a wide range of document formats, making it a versatile tool for legal research and document management. Whether you need to prepare for a trial, mark up contracts, or keep your legal documents organized, GoodReader is a trusted ally in the legal world, enhancing productivity and efficiency for lawyers.
Fastcase
Fastcase is a robust legal research platform that offers legal professionals quick and efficient access to a vast database of legal information. This powerful tool provides comprehensive case law and statutes, making it invaluable for conducting in-depth legal research, preparing for court cases, and staying updated on the latest legal developments. Fastcase's user-friendly interface and advanced search features enable users to find relevant legal information swiftly, while its integration with other legal software enhances productivity. Whether you're a seasoned lawyer, Fastcase simplifies the process of locating and analyzing legal precedents, helping you make informed decisions and strengthen your legal arguments.
Slack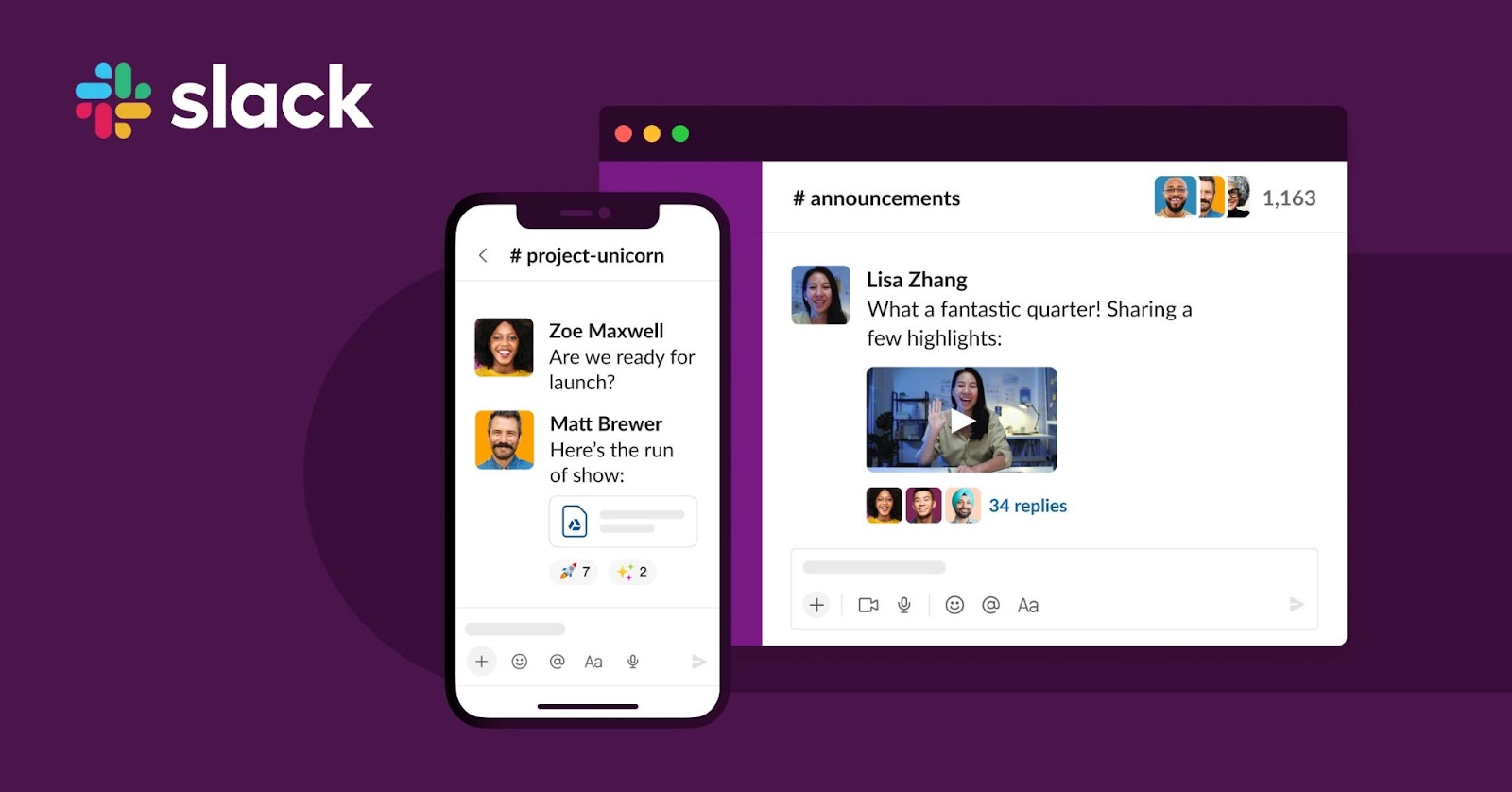 Slack is a widely adopted team communication and collaboration platform that offers lawyers and legal teams a streamlined way to communicate and manage projects. It facilitates real-time messaging, file sharing, and integrated tools, enhancing communication and collaboration among legal professionals, clients, and team members. Slack's organized channels, searchable message history, and integrations with various productivity apps make it an ideal solution for coordinating case updates, sharing legal documents securely, and conducting virtual meetings. With its mobile app and desktop compatibility, Slack ensures lawyers stay connected and productive, whether they're in the office or working remotely, making it a valuable asset for the legal profession.
Zapier
Zapier is an essential automation tool that lawyers and legal professionals can utilize to streamline repetitive tasks and integrate various apps and services. This platform connects different software applications and enables them to work together seamlessly through automated workflows called "Zaps." Lawyers can create custom Zaps to automate routine processes, such as syncing client data, sending email notifications, or updating calendars, saving valuable time and reducing the risk of errors. Zapier supports hundreds of popular apps, including legal practice management software, calendar tools, and email platforms, making it a versatile tool for enhancing productivity and efficiency in the legal profession. Whether it's managing client information, staying organized, or automating communication, Zapier empowers legal professionals to optimize their workflow and focus on delivering high-quality legal services to clients.
Skype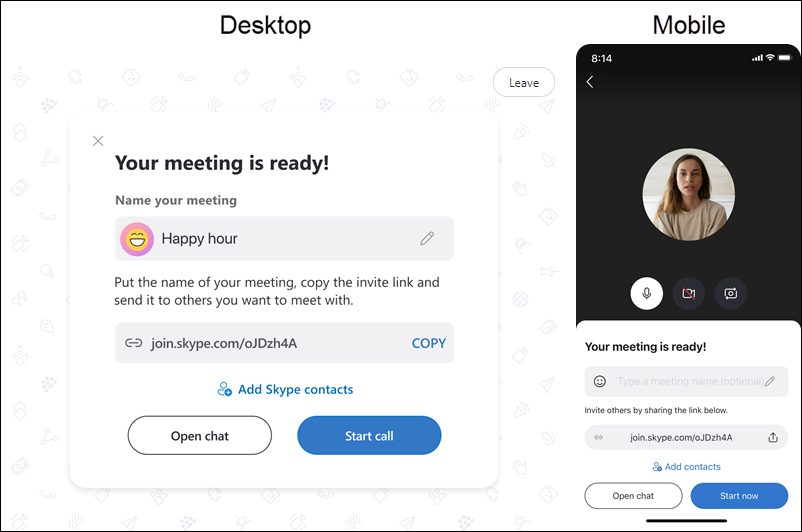 Skype is a video and voice calling platform that offers a reliable means of connecting with clients, colleagues, and witnesses across the globe. This user-friendly application enables high-quality video conferencing, voice calls, and instant messaging, making it ideal for remote client consultations, virtual depositions, and collaborative meetings. Skype's screen sharing and file-sharing capabilities enhance communication and document sharing during legal discussions and presentations. With its mobile app and desktop versions, Skype ensures lawyers can engage in real-time discussions and maintain professional connections with ease, making it a valuable tool for the legal industry's evolving landscape.
Feedly
Feedly enables lawyers to curate personalized news feeds by subscribing to legal publications, blogs, and relevant sources, making it easier to track and access relevant information efficiently. Feedly's intuitive interface and powerful search capabilities ensure that legal practitioners can keep abreast of relevant legal precedents, regulatory changes, and case updates. Whether it's staying updated on legal news or conducting research, Feedly simplifies the process of content curation and ensures lawyers have the insights they need to make informed decisions and provide top-notch legal counsel to their clients.
HelloSign
HelloSign is a tool that simplifies the process of requesting and collecting legally binding signatures on documents, contracts, and agreements. HelloSign offers a secure and compliant way to streamline the often time-consuming and paper-intensive task of obtaining signatures, making it an essential resource for legal professionals aiming to increase efficiency and reduce paperwork. Its intuitive interface allows users to upload documents, add signature fields, and send requests for signatures effortlessly. With features like audit trails and secure encryption, HelloSign ensures the integrity and legality of signed documents, making it an invaluable asset for lawyers looking to modernize their practice while maintaining the highest standards of compliance and security.
Law Dictionary Offline
This is a convenient mobile app tailored for lawyers, law students, and legal enthusiasts. This app serves as a comprehensive and accessible reference tool, offering definitions, explanations, and interpretations of legal terms and concepts. It provides quick access to a vast collection of legal terminology, enabling users to navigate the complexities of the legal field with ease. With offline functionality, users can access critical legal definitions without the need for an internet connection, making it a valuable resource for legal professionals seeking immediate clarification on legal jargon, statutes, and legal principles while in court, meetings, or other situations where connectivity may be limited.
Buffer
Buffer is a social media management tool that simplifies the process of scheduling, publishing, and analyzing social media content across various platforms. Buffer's user-friendly interface allows legal practitioners to plan and coordinate their social media posts, ensuring a consistent and professional online image for their law firms or practices. It offers features like content scheduling, analytics, and team collaboration, making it an efficient solution for lawyers aiming to engage with clients, share legal insights, and build a reputable online presence while managing their busy schedules. With Buffer, legal professionals can efficiently manage their social media activities, saving time and enhancing their digital marketing efforts.
Conclusion
Whether you prefer iOS or Android, there's a wide selection of apps for lawyers to improve productivity. The apps you integrate into your practice can significantly impact your daily efficiency. Consider exploring the options mentioned above (many offer free trials or are entirely free) and pinpoint the ones that align with your legal practice.