In the competitive world of legal practice, the demand for efficiency and exceptional client service has never been greater. Law firms are constantly seeking innovative ways to optimize their operations, enhance productivity, and increase profitability while still delivering top-notch legal services. Embracing technology has become a strategic go-to for achieving these goals.
Today, technology has become a powerful ally for a lot of law firms. The right tech tools can empower legal professionals to navigate complex cases, stay organized, and maintain a competitive edge in a dynamic marketplace. This blog post explores essential tech tools that are revolutionizing law firm operations. From case management software to secure client communication platforms, each tool offers unique benefits that contribute to increased productivity and elevated profitability.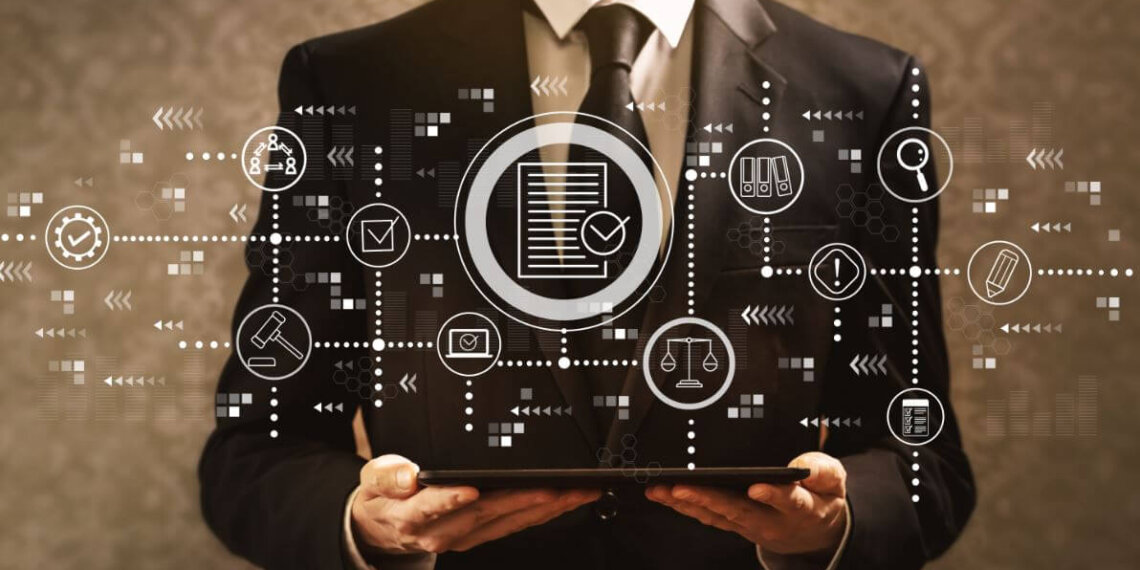 Time-Tracking Software
This tool enables law firms to monitor and record the time spent by lawyers on various tasks and activities. With its automation capabilities, it significantly simplifies the process of accurately tracking billable hours. According to MyCase 2021 Legal Industry Report, 61% of lawyers find capturing billable time a challenge. With this tool, legal professionals can easily log their time in real time, ensuring that no billable minute goes unrecorded. It also provides a comprehensive breakdown of time spent on specific cases, projects, or clients, facilitating transparent and fair billing practices. This not only maximizes revenue for law firms but also enhances client trust and satisfaction.
Time-tracking software also offers valuable insights into productivity trends and resource allocation. Law firm managers can identify areas where time is being underutilized, leading to improved efficiency. One great thing to also note is that time-tracking software can integrate seamlessly with other tools, such as billing software and case management systems. This integration streamlines the invoicing process, automating the transfer of billable hours directly into invoices. As a result, law firms can significantly reduce administrative tasks, and minimize billing errors. 
Legal Payments Software
This is a specialized tool designed to streamline and secure the payment processes within law firms. As the legal industry transitions towards digitalization, this software has become essential for managing financial transactions efficiently, securely, and in compliance with industry regulations. It provides law firms with the following benefits:
Secure Payment Processing: Legal payment software ensures that sensitive financial information, such as credit card details or bank account numbers, is securely transmitted and stored. This reduces the risk of data breaches, safeguarding both the law firm's reputation and the client's trust.
Trust Account Management: For firms handling client funds, the software can facilitate trust accounting, ensuring compliance with trust accounting rules and keeping client funds separate from the law firm's operating account.
Integration with Billing and Accounting: Seamless integration with billing systems to simplify financial management. The software can automatically reconcile payments with invoices, reducing manual data entry and the risk of errors.
Online Payment Portal: By offering clients online payment portals, law firms simplify the payment process. Clients can choose to conveniently pay invoices, retainers, or other legal fees electronically, reducing the reliance on traditional payment methods like checks or cash.
Multi-Currency and Global Payments: For law firms dealing with international clients legal payments software can handle multi-currency transactions and comply with international payment regulations, simplifying cross-border payments.
Financial Reporting and Analytics: Legal payments software often includes reporting and analytics capabilities, providing law firms with insights into financial performance, revenue trends, and payment patterns.
Time Tracking Integration: Integration with time and expense tracking allows for accurate billing and payment reconciliation, reducing discrepancies and disputes.
Legal Accounting Software
This software is designed to manage the financial aspects of law firm operations. It caters to the unique accounting needs and compliance requirements of legal practices. From managing client funds in trust accounts to generating financial reports, legal accounting software plays a crucial role in ensuring financial transparency, compliance, and profitability for law firms. Nearly 50% of lawyers struggle to reconcile trust accounts, per the MyCase Industry Report.
One of the key features of legal accounting software is its ability to handle trust accounting. It ensures that client funds held in trust accounts are appropriately managed, and transactions comply with strict accounting rules and regulations. The software tracks all deposits, disbursements, and interest earned on trust accounts, providing a clear and auditable trail of funds. Some popular legal accounting software options include:
DigitsLaw: DigitsLaw is an all-in-one practice management software that offers a wide range of features. It is a good option for law firms of all sizes.
QuickBooks: QuickBooks is a popular general-purpose accounting software that can also be used by law firms.
Zola Suite: Zola Suite is a cloud-based legal accounting software that is specifically designed for small law firms.
When choosing legal accounting software for your firm, it is important to consider your specific needs and requirements. Some factors to consider include the features offered, the price, and the level of support available.
Client Portal
This is a secure online platform that allows law firms to communicate and share information with their clients. It serves as a centralized hub where clients can access case-related documents, invoices, and other relevant information. The adoption of client portals has revolutionized client communication and collaboration in the legal industry, enhancing the overall client experience and firm-client relationships.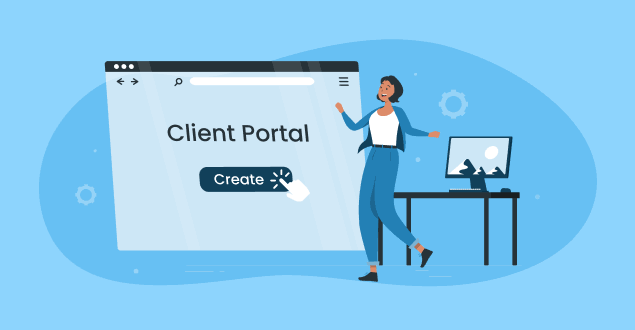 With the client portal, clients have 24/7 accessibility to access and get updates on their cases anytime and anywhere. This flexibility allows clients to review case updates, documents, and messages at their convenience, without having to schedule in-person meetings.
This provides a variety of benefits to your firm and clients, including:
Efficient Collaboration: Client portals facilitate seamless collaboration between lawyers and their clients. Clients can provide feedback, ask questions, and submit necessary documents directly through the portal, streamlining communication
Document E-Signature: Some client portals offer electronic signature capabilities, enabling clients to sign documents digitally within the platform.
Audit Trail and Accountability: Client portals maintain a detailed audit trail, documenting all activities and interactions within the platform. This feature ensures accountability and transparency.
Enhanced Client Satisfaction: By providing clients with an efficient platform to access case information and communicate with their lawyers, client portals significantly improve overall client satisfaction.
To learn more about the key features that your legal client portal must have and how it works, check out DigitsLaw's client portal.
Cloud-Based Document Management
This technology has transformed how law firms store, manage, and access the vast amounts of legal documents and files they manage. With its secure and scalable nature, cloud-based document management has become an indispensable tool for enhancing efficiency, collaboration, and data security within law practices.
Secure Data Storage: Cloud-based document management systems employ robust security measures to protect law firms' sensitive information
Easy Document Retrieval: Finding documents becomes seamless with cloud-based document management. Advanced search functionalities and well-organized folder structures ensure that relevant documents can be located quickly.
Seamless Collaboration: This fosters seamless collaboration among team members, even if they are working from different locations. Multiple users can access and edit documents simultaneously, enabling real-time collaboration and efficient case management.
Mobile Accessibility: Legal professionals can access documents on the go on their mobile devices. This mobility ensures that critical documents are at their fingertips, facilitating responsiveness and productivity.
With DigitsLaw legal document management software, lawyers and clients can collaborate. It updates in real time, ensuring everyone has access to the most up-to-date document version.
eSignature Capabilities
eSignature has become a game-changer in the legal industry, revolutionizing the way contracts, agreements, and legal documents are signed and executed. With the advent of electronic signatures, law firms can expedite the signing process, reduce administrative burdens, and enhance overall efficiency while maintaining the legal validity and security of signed documents.
Time and Cost Savings: This tool drastically reduces the time required to obtain signatures. Documents can be signed electronically within minutes, eliminating the need for physical delivery and manual processing.
Convenience: Clients can sign documents from anywhere, at any time, using any device of their choice, like computers, tablets, or smartphones. This flexibility ensures that even remote or international clients can sign documents without the need for physical meetings.
Efficient Workflows: eSignature capabilities integrate seamlessly with other digital tools, such as document management systems and billing software.
Reduced Errors and Disputes: With this tool, the risk of errors and discrepancies often associated with manual paperwork is minimized. Clear instructions and mandatory fields ensure that all required information is completed before the document can be signed. This helps prevent disputes and rework due to missing or incorrect signatures.
Client Intake Form
This is an important tech tool used by law firms to gather essential information from potential clients seeking legal representation. It serves as the initial point of contact between the firm and the prospective client, allowing lawyers to understand the client's needs and determine the appropriate legal services required. The client intake form plays a crucial role in streamlining the onboarding process and ensuring efficient communication between the firm and the client.
Contact Information: The client intake form begins by collecting basic contact details, including the client's name, address, phone number, and email address. This information enables the law firm to maintain accurate records.
Case Details: The form includes specific fields to capture information about the client's legal matter. This may involve the type of case (e.g., family law, personal injury, or business law), the date the incident occurred, and any relevant parties involved.
Description of Legal Issue: A section is dedicated to allowing the client to provide a detailed description of their legal issue or concern. This helps the lawyer gain an initial understanding of the case and prepares them for the initial consultation.
Legal Calendaring Software
This tool is designed to manage and organize the various deadlines, appointments, and events within a law firm's practice. It plays a critical role in ensuring that legal professionals never miss crucial dates, court appearances, or important tasks, reducing the risk of errors and enhancing overall case management.
Court Rules Integration: Many legal calendaring software solutions integrate with court rules databases, automatically calculating and scheduling deadlines based on specific jurisdictional requirements. This ensures adherence to local court rules and reduces the risk of missed deadlines.
Multiple Calendars and Users: Legal calendaring software supports multiple calendars for different practice areas. This versatility allows law firms to organize their schedules efficiently and collaborate seamlessly among team members.
Synchronization with Other Tools: Most calendaring tools often integrate with other tools, such as case management software or email applications. This synchronization ensures that all relevant updates are not missed.
Time Zone Adjustments: For law firms with international practices, legal calendaring software can adjust deadlines and appointments to the appropriate time zone. This feature avoids confusion and scheduling conflicts for clients and lawyers in different time zones.
Get the Tech Tools Your Firm Needs—All in One Place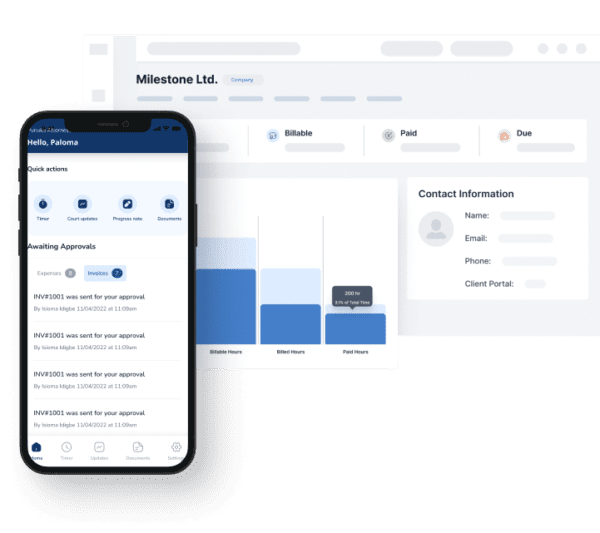 You might be considering that while these tools sound impressive, managing and implementing each one individually will be tiring. That's where legal practice management software comes in – it consolidates all the essential features your law firm needs into one seamless solution.
DigitsLaw is an all-in-one case management software designed for law firms of all sizes. We offer a comprehensive suite of features, including the following:
Try DigitsLaw for free for 7 days to see how productive and profitable your law firm can be.
Need to see DigitsLaw in action? Book a free demo now.