Billing and payment collection are crucial aspects of running a successful law firm. Timely payments not only contribute to the financial health of your law firm but also foster positive client relationships. However, ensuring that clients pay on time can be challenging in the legal industry. The good news is that there are legal billing tools available to help your law firm bill clients quickly and efficiently while also making it easier for clients to pay.
Need help deciding where to start? Here are five effective strategies to streamline your law firm's billing process.
Provide Concise Communication on Your Billing Policy
The first step your firm should take is to establish clear and consistent billing rates. This will help you to bill your clients accurately and it will also help to avoid any confusion. Once you have established your billing rates, you should present them in a format that is easy for your clients to understand. This will help to ensure that your clients understand how you bill and that there are no surprises later on. Here are some things to include in your billing policy:
Your hourly rate or other billing rates.
Your payment terms, such as when invoices are due and whether you charge late fees.
A description of your billing process, such as how you track your time and generate invoices.
Any other relevant information, such as your policy on out-of-pocket expenses.
Here is a sample of a public communication on billing policy:
Our hourly rate is N5000. Invoices are due within 30 days of the date of service. We charge a late fee of 10% per month on any unpaid balances.
We track our time using a timekeeping system. Invoices are generated automatically at the end of each month.
We bill for all out-of-pocket expenses, such as court filing fees and travel expenses.
If you have any questions about our billing policy, please do not hesitate to contact us.
You can also include your billing policy in your engagement letter, which is a document that you sign with your clients at the beginning of the representation.
Keep Clients Up To-Date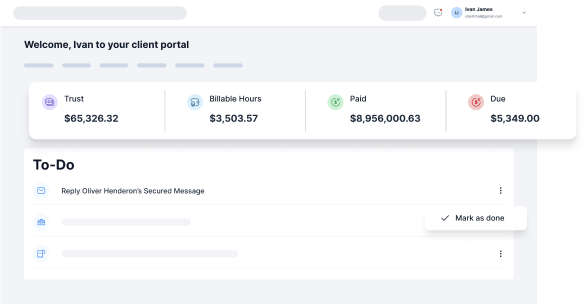 Send regular status updates about upcoming payment deadlines and missed or late payments to your clients. Utilizing practice management software offers a streamlined and efficient solution for keeping clients well informed about their financial obligations. By integrating automated workflows within the software, you can effortlessly send regular status updates to clients regarding payments. This proactive communication not only enhances client relationships but also ensures timely and complete payment collection. 
DigitsLaw has a secure client portal that enables you and your clients to collaborate in real time. Thus, giving clients secure access to case updates, billing details, and important documents. Say goodbye to endless back-and-forth emails with DigitsLaw.
Simplify the Invoice Creation Process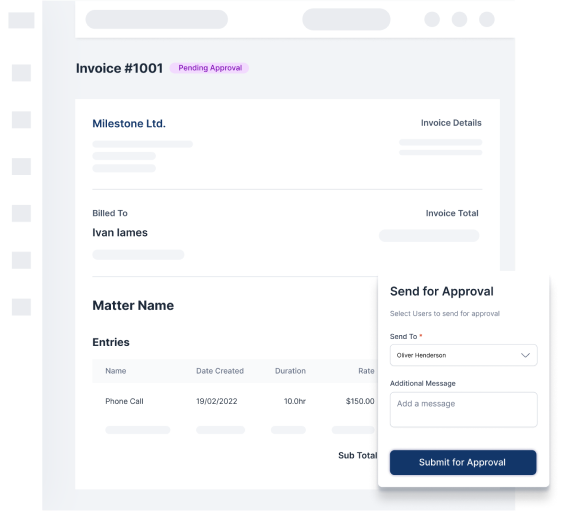 In the past, generating and sending paper invoices used to be a time-consuming task before electronic billing came into play. Today, the process has become significantly more streamlined. Now, legal professionals can swiftly generate invoices and promptly send them to clients. There are different strategies to enhance billing efficiency and one of the easiest is to reduce the number of steps needed to create and send invoices to clients. This can be accomplished by using legal practice management software with built-in legal billing tools.
DigitsLaw lets you create and customize invoices for your legal firm. With customizable templates, it's easier to create and send invoices. With the click of a button, your team can also compile their billable hours into comprehensive invoice statements. 
Offer Multiple Payment Options to Clients
Diversifying payment options for clients is a strategic move that can significantly speed up the payment process. By offering various methods of payment, clients can easily settle their payments using the platform they are most comfortable with. This accessibility can lead to faster payment processing and reduced friction in the payment experience.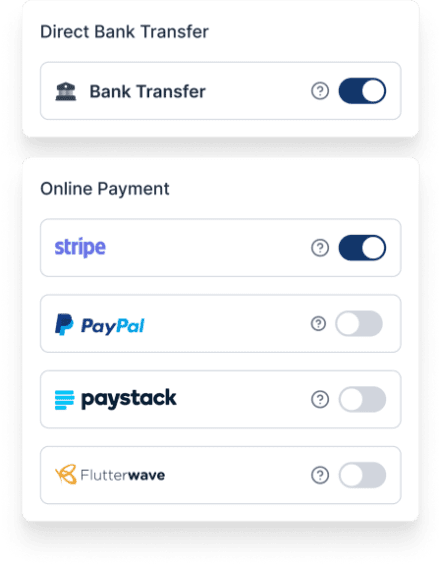 DigitsLaw recognizes the importance of providing diverse payment options to clients in order to streamline financial interactions. By offering a range of payment methods, DigitsLaw ensures that both clients and law firms benefit from this.
Let Clients Set Up Payment Plans
An effective strategy for efficient law firm billing involves offering clients the option to establish payment plans for their legal expenses. By enabling clients to set up payment plans, you provide them with enhanced flexibility, significantly simplifying the process of settling their legal bills. To implement this approach, utilize the integrated payment plan features within your law practice management software.
This involves creating a structured payment plan and defining payment amounts and corresponding due dates. Share these details with your client, who can promptly make payments through their preferred option. Additionally, create reminders for upcoming payment installments, ensuring that clients are well informed about their financial commitments and deadlines.
It is evident that fostering effective payment practices benefits both law firms and their clients. By implementing these strategies, law firms can create a harmonious and efficient payment ecosystem. However, it is important to note that, to implement these strategies successfully, you need a reliable and robust legal practice management tool.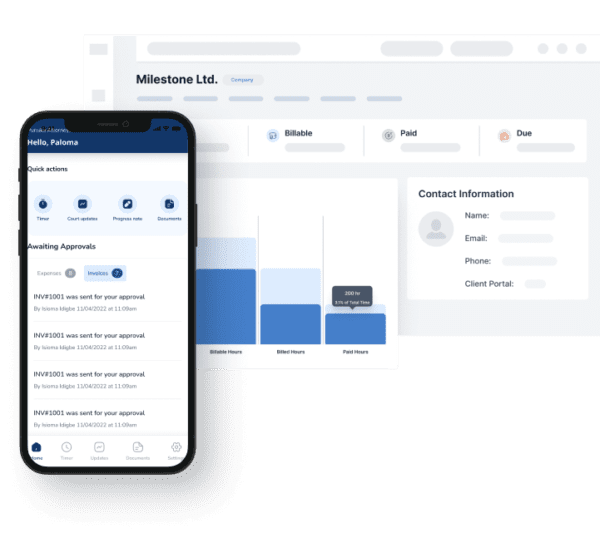 DigitsLaw is an all-in-one practice management software that streamlines and simplifies the day-to-day operations of a law firm. Whether you're a solo lawyer, a small firm, or have law firms in major cities, we can meet the unique needs of your legal practice. Our simple and intuitive tool offers the most organized way to manage your law firm, clients, cases, billing, accounting, and more.
Key features of DigitsLaw
DigitsLaw Pricing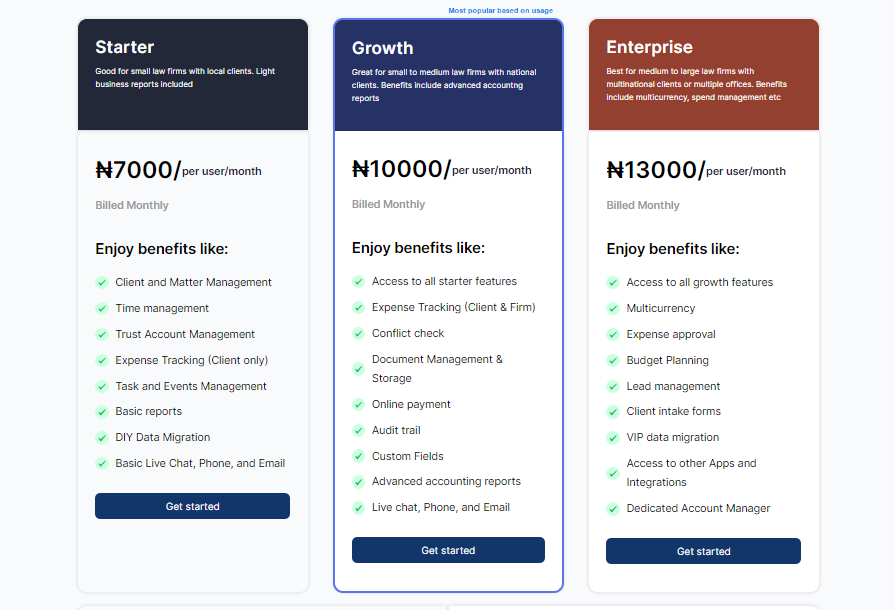 Free Trial: Try DigitsLaw for free for 7 days. No credit card is required. You'll have full access to all of our features, so you can see for yourself how we can help you streamline your legal practice and save time and money.
Demo: If you prefer, you can schedule a free demo with one of our experts. We will walk you through DigitsLaw and answer any questions you have.