The legal practice is a demanding field, and invoicing clients is no exception. Law firm invoicing is not just a routine task, but a critical aspect of maintaining the financial health of your law firm. Clients frequently seek flexibility in paying their legal bills and creating an invoice for each payment can be tedious. This is why it's important to streamline your law firm invoicing process. Law firm invoice templates can save you a significant amount of time and effort. In this blog post, we'll explore the importance of professional law firm invoice templates, provide examples, and explain how to automate the process.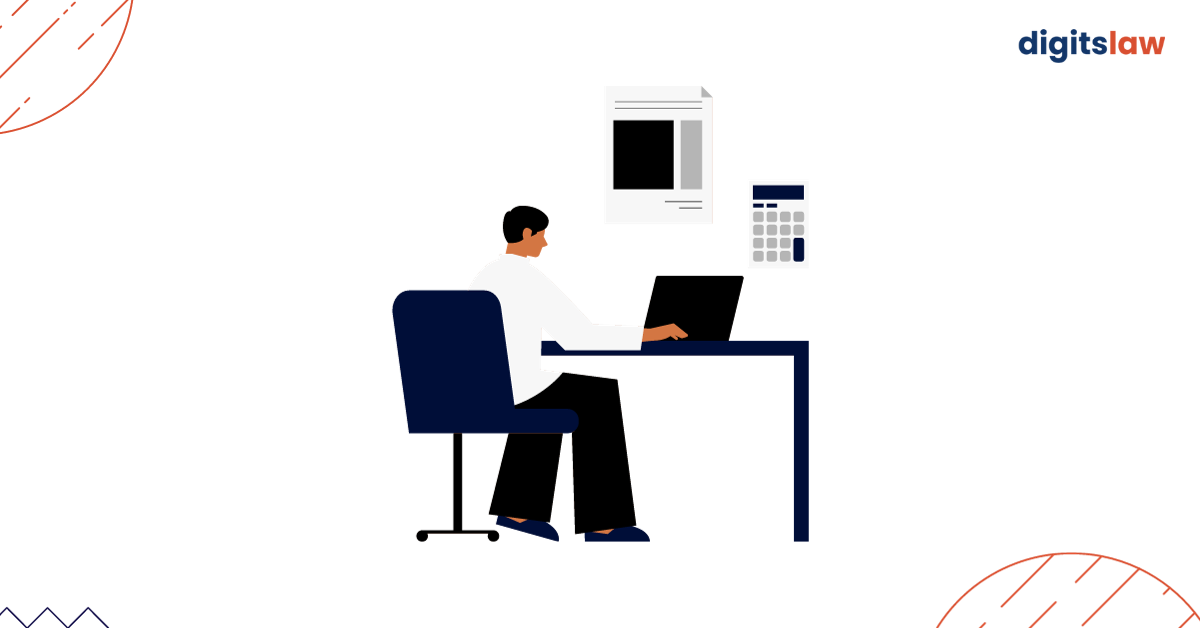 Why Your Law Firm Needs a Professional Invoice
A professional invoice is crucial for your law firm for several reasons. It ensures clear and transparent communication to your clients. A well-structured invoice outlines the legal services rendered, costs, and any applicable taxes, leaving no room for confusion or disputes. When your law firm presents a professional invoice, it enhances your law firm's credibility and professionalism. Clients are more likely to trust and pay promptly when they receive a simple clear invoice. Additionally, a professional invoice streamlines your law firm's financial management. It provides a clear record of all billable hours, expenses, and client payments, making it easier to track your firm's financial performance.
What Should Be Included in a Law Firm Invoice?
A law firm invoice should include elements that ensure clarity, transparency, and compliance with legal and professional standards. While each invoice can vary, here are some basic details that should always be included in a law firm invoice:
Law firm information: Your law firm's name, address, and contact details.
Client information: State your client's name, address, and contact details.
Legal services info: Provide a detailed description of the legal services rendered.
Billing period: Specify the date range during which the services were provided.
Expenses: If applicable, itemize any reimbursable expenses incurred for your client.
Taxes: Include any applicable taxes, such as sales tax or value-added tax (VAT)
Total Amount Due: Sum up the subtotal and taxes to arrive at the total amount due.
Billing policy: This should include the due date and late payment policies.
Payment Instructions: Provide instructions on how the client should make payments.
A well-structured law firm invoice not only facilitates prompt payment but also fosters transparency and trust between the law firm and its clients.
How Legal Billing Software Can Streamline Your Invoice Process
Legal billing software offers a streamlined solution to the often complex and time-consuming task of invoicing in law firms. It automates various aspects of the invoice process, starting with automated time tracking. This means no more manual time entry and a reduced risk of missing billable hours. One great feature of legal billing software is its ability to accommodate customized billing structures. Whether your firm bills by the hour, employs flat fees, or uses contingency billing, the software can be tailored to match your specific billing arrangements.
Clients also benefit from convenient client portals where they can access invoices and payment histories, reducing client inquiries and enhancing transparency. Legal billing software often integrates with payment processing systems, facilitating online payments and speeding up the payment collection process. These features collectively boost efficiency, reduce billing errors, and improve overall financial management.
Examples of Law Firm Invoice Templates
Legal firms are adopting legal invoice templates as a means of simplifying their billing procedures. There are different free templates available and below are some samples with links to download them. However, it's important to recognize that while these templates can't carry out vital functions offered by specialized legal billing software, such as sending payment reminders and automatically documenting received payments.
Law Firm Invoices Made Easy With DigitsLaw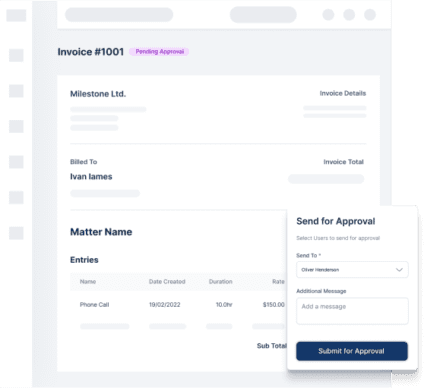 Digitizing your law firm's billing process has never been easier. With DigitsLaw, generating invoices is a straightforward task. Our user-friendly interface allows you to create, customize, and send invoices quickly. Say goodbye to manual invoicing; you can now generate professional invoices in minutes. You also get access to these features with DigitsLaw:
Automated Time Tracking: DigitsLaw simplifies time tracking by automating the process. It accurately records billable hours for each lawyer.
Expense Management: Easily track and categorize reimbursable expenses. DigitsLaw ensures that all expenses are meticulously documented and included in your invoices.
Accounting: DigitsLaw has a built-in-accounting functionality. Get a detailed account of every transaction that occurs on your firm's account.
Comprehensive Reporting: Keep a close eye on your law firm's financial performance with DigitsLaw's robust reporting tools.
Client Portals: Enhance client satisfaction and transparency by offering clients access to their invoices and payment history through secure client portals.
DigitsLaw is very secure. Our platform is designed to meet legal and ethical billing standards, ensuring the confidentiality and integrity of your data. Experience the convenience of modernized legal billing with DigitsLaw. Make the smart choice for your law firm—choose DigitsLaw.